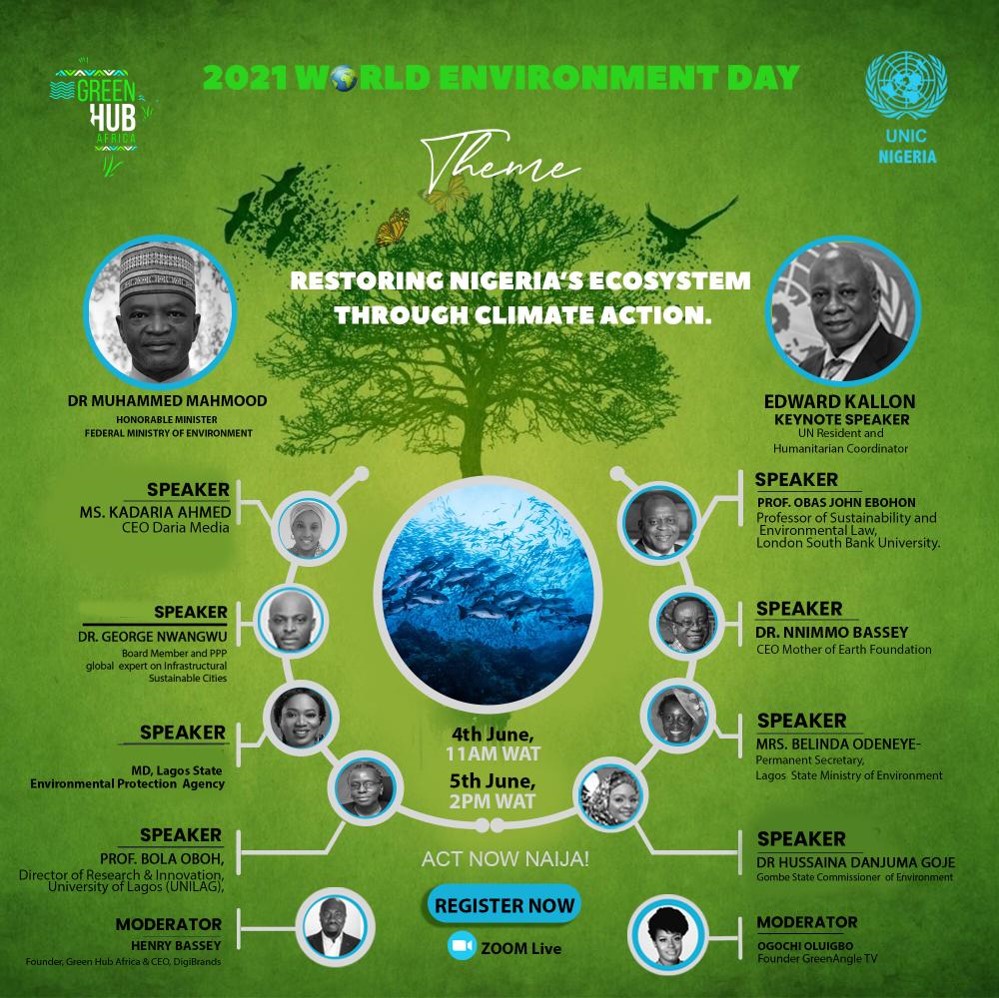 A Journey of our World Environment Day celebration Progress at the UN house
We have had 4 World Environment Day events which have yielded collaborations for positive and tangible changes and are also proud to have recognized and awarded students and best emerging schools who have undergone the Climate Action Superheroes 8 weeks' Training and have shown stewardship in the environmental space.
On June 6th, 2023, the UN House in Abuja was abuzz with enthusiasm and determination as the 50th anniversary of World Environment Day was celebrated. This remarkable event, orchestrated by the GreenHubAfrica Foundation in collaboration with the United Nations and IHS Towers, was dedicated to addressing the pressing issue of plastic waste under the theme 'Solutions to Plastic Pollution. The event featured high-level dialogues and engaging panel sessions that ignited critical discussions on tackling plastic pollution and promoting environmental education in vulnerable communities. Our event was also graced by a constellation of distinguished individuals such as Professor Obas John Ebohon, the Chairman of GreenHubAfrica Foundation, Oluyomi Banjo, National Programme Coordinator for UNIDO, Dr. Efe Okobia, National President of the Nigerian Environmental Society (NES), Jutaro Sakamoto, Education Manager at UNICEF, Tonia Uduimoh, Programmes Manager at Oando Foundation, amongst others, dedicated to environmental causes.
GreenHubAfrica Foundation unveiled their groundbreaking project, the 'Climate Action Superheroes' (CASH). This innovative tool is set to be gamified and animated to make learning about environmental issues engaging and fun. Cima Sholotan, representing IHS Towers, expressed their commitment to collaborating with GreenHubAfrica in bringing this educational tool to life. The animated series, produced by Luma Animation Pty Limited, will be broadcast on digital and terrestrial television stations across Africa, ensuring wide accessibility. The CEO of Luma Animation, Paul Meyer, assured the audience of the high-quality production in the works.
The event also engaged students from various schools in an interactive session, receiving applause from the audience. Government Secondary School, Gwarimpa, Sascon International High School, Maitama, and Start-Rite School, Abuja, were among the enthusiastic participants.
World Environment Day at the UN House, Abuja, stands as a testament to the commitment of GreenHubAfrica Foundation and its partners in nurturing a greener future. With each passing year, the event has grown in significance and impact, addressing crucial environmental issues and rallying people from all walks of life to champion the cause of sustainability. As we convene for the 2024 edition, delving into the theme of 'Land Restoration, Desertification, and Drought Resilience,' we take yet another stride towards a planet that is not only healthier but also more vibrant. Together, we can safeguard biodiversity, revitalize ecosystems, cultivate eco-art, and inspire positive change. Together, we can cultivate a greener, more promising planet.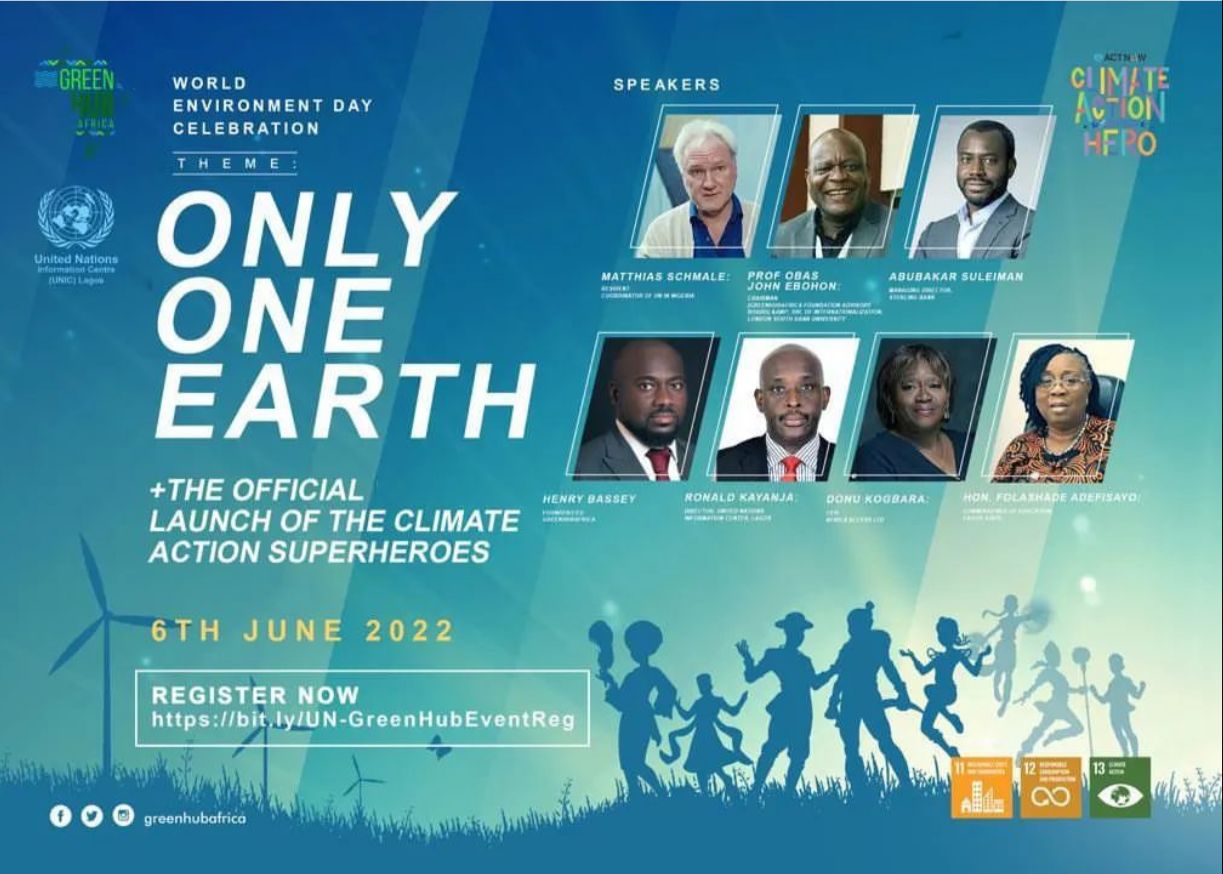 World Environment Day at the UN House, Abuja, has consistently pursued the following aims and objectives:
Raise Awareness: To create a deeper understanding of environmental issues and their consequences among the public, especially the youth and to advocate for policy changes and individual actions that contribute to environmental sustainability.

Promote Education: To emphasize the importance of environmental education and empower young minds to become environmental stewards.

Encourage Collaboration: To foster partnerships between organizations, governments, and communities in the pursuit of a cleaner, greener future.

Celebrate Success: To recognize and reward schools that excel in the "Climate Action Superheroes" schools' outreach program, encouraging consistent efforts in environmental stewardship.