Do we give in to the depreciating state of the environment or do we start to take proactive actions towards it? Nigeria has the largest economy in Africa but is ranked the 9thcountry with the largest mass of mismanaged plastic waste from poor efforts on recycling. Two companies that have put a foot down to start to take actions against the effect of climate change are The Heritage Place in Lagos and GreenHubAfrica, a media sustainability platform owned by DigiBrands Limited.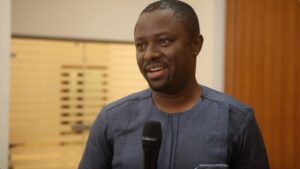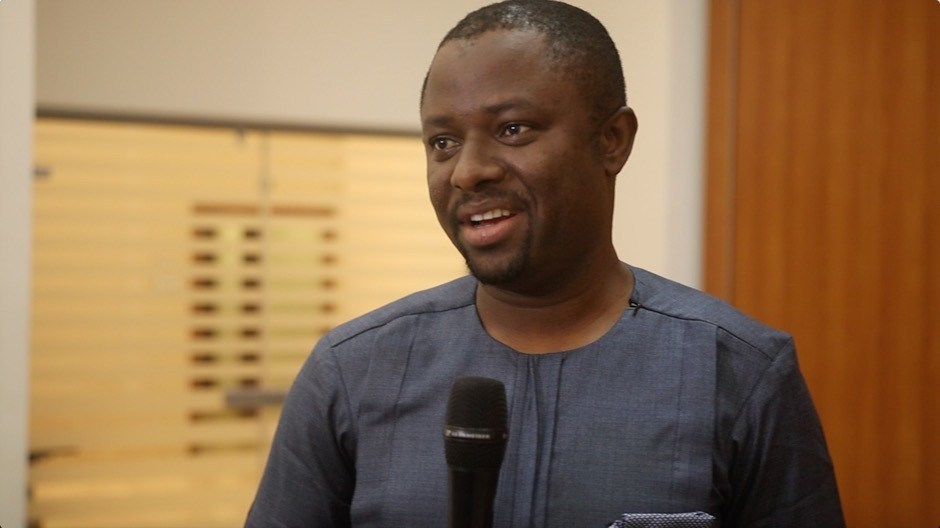 GreenHubAfrica is Africa's first environmental sustainability media platform with a mission to solve measurable environmental challenges by creating an awareness through the amplification, celebration and rewarding of stakeholders who engage in "Green Practices".
GreenHubAfrica's goal is to create a movement that changes mind-sets and encourages people to have a relationship with the environment to take active steps towards building a legacy for future generations. Their approach to fulfilling this mission is kicking off to an amiable start with a partnership with the first environmentally LEED certified commercial building in Nigeria; popularly known as The Heritage Place.
Located on 21 Lugard Ave in Ikoyi Lagos state, The Heritage Place is a building that is certified in both design and construction with cutting edge technology to fulfil revolutionary environmental expectations. An ample magnitude of sustainable approaches has been taken into the structural design; such as the use of water harvested for toilet flushing and irrigation and the use of natural light and natural ventilation to minimise energy demand. Safe to say that the Heritage Place's green features are more than can be mentioned.
The Property Manager of the Heritage Place; Mr Faratoluwa Oyesanya shared some more insight to the Heritage Place and GreenHubAfrica partnership during an interview.
Can you tell us more about your partnership with GreenHubAfrica?
My name is Faratoluwa Oyesanya and I am the facility manger/property manager at Heritage Place.  Heritage Place is the number one LEED certified commercial building in Nigeria, and because of that we are quite mindful of our human impact in the environment. We are very pleased to be in partnership with GreenHubAfrica. We are leveraging on their platform as a partner to spread awareness on what we need to do as advocates of the environment. Because I believe that if we don't treat the environment positively, then we have nowhere to go. We are humans, we depend on this earth to live. In order to take positive steps in a deliberate manner, we need to put some actions into practice. For example, we do Green Cleaning at Heritage Place, we don't just clean. This is because we are mindful of aquatic life. The use of heavy chemicals in cleaning process ends up in the waste lines that terminates in our oceans. The aquatic life reacts negatively to this and it leads to loss of life in that habitat.
At Heritage Place, we don't do the conventional waste treatment services Here, we grow microbes into our sewage systems. The microbes feed on solid waste in the sewage systems to decompose. So, we are not just eliminating waste at Heritage Place, we are giving waste to the microbes. The microbes feed on this waste and decompose them gradually. It is a mutually beneficial relationship between our activities and the environment. In the bottom line, this is also cheaper compared to harsh chemicals and other activities.
It is interesting to hear the Heritage Place's approach to sustainability. In what ways do you look forward to apply your expertise to the GreenHubAfrica project as a partner?
Oh brilliant question. Like I said earlier, GreenHubAfrica is a media partner in this and there is a huge need for us to educate the citizens of Nigeria on these sustainable practices. We are available to share our operational professional experience with GreenHubAfrica to enlighten Nigerians and let them know how things should be done.
What advise will you give to Nigerians to encourage the motive of environmental sustainability in our homes and environment?
A lot of Nigerians as we know are set in their ways. You get to a place and the they tell you "We have been doing this before you were born." I think that it is high time for us as sustainability professionals to encourage Nigerians to have a positive mind shift. They need to explore how things can be done better in a proficient way that is not impacting the environment negatively. And we are ready to partner with GreenHubAfrica to educate Nigerians on Energy Management, Cleaning, Recycling, Rainwater Harvesting. We have facts and data that we can share to let them know that there is a lot to gain in having a positive mind-set. I am very optimistic that this will bring about a very positive change on our nation Nigeria and Africa at large.