The deeply polluted state of our environment across the nation has been a persistent issue for many years and continually results in contaminated resources that have negative effects on the people and economy. Lagos State generates over 10,000 metric tonnes of waste daily and it is devastating to accept that more than 50% of this waste ends up on the streets and inside gutters causing flooding and other bothersome conditions that reduce the quality of life. Diseases like malaria, cholera, and polio still pose as an unceasing issue in our era.
The United Nations Sustainable Development Goals are assembled to provide a shared blueprint for peace and prosperity for people and the planet by 2030. GreenHubAfrica is cooperative with the United Nation's Goals for a healthier planet and recognize the crucial need for a change in the mindset of the nation.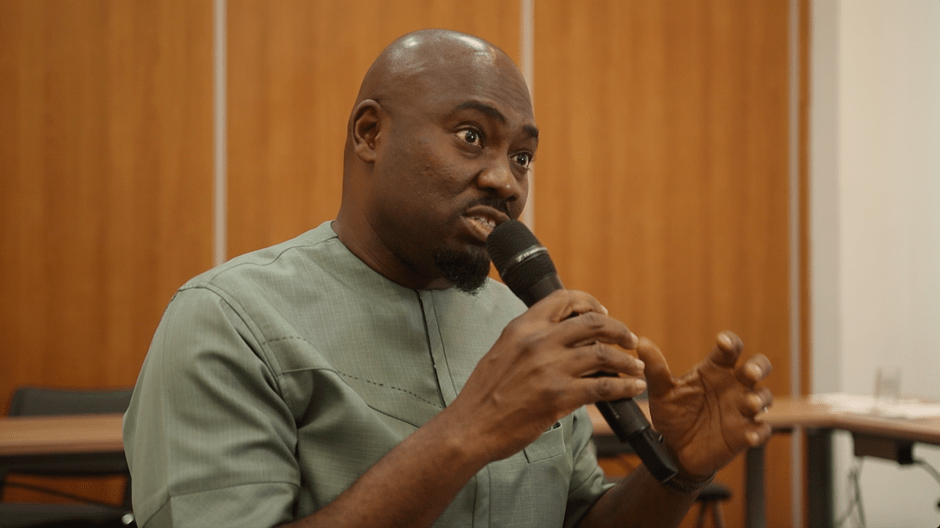 Mr. Henry Bassey, founder of GreenHubAfrica shared more insights to the long-term goal of the initiative in the interview below;
How did GreenHubAfrica come to be?GreenHubAfrica was inspired by work that was done recently in the sustainability space with the Home Office where we recently completed a project that lasted for 5 months. It was a pilot project that focused on irregular migration. That project opened my eyes to see the huge gap that is available in the entire sustainability space. Sustainability speaks to three major pillars: Social, economic and environment. So you can only be certain that you are doing something well-rounded when your activities completely touch these three legs. I also spent a lot of time introspecting and at the end of the day, it was clear in my mind that we needed something very strong, very iconic and very impactful for the environment. I looked around and didn't find anything similar, so I began to think through it. And that is how it (GreenHubAfrica) all really started.
In what ways will GreenHubAfrica stand out to challenge the nation's nonchalance to sustainability?  Well, GreenHubAfrica's model is quite unconventional. So we have built it around what we call the 3Ps: The People, the Public Sector and the Private Sector. We know that it is critical for these 3Ps to come together for anything meaningful and measurable. People are doing so many things in the space of environmental sustainability. However, there isn't any platform that celebrates and amplifies what these people are doing. There are a lot of people that put so much effort into this space but no one ever sees what they do. With what GreenHubAfrica stands for and with what we want to do as a media platform with a bias for the environment, it's to attract the stakeholders, get them to partner with us to tell a compelling story. We are not just telling their story, we are telling our story as Nigerians, African and even as citizens of the world; so that is how I think we will stand out.
In what ways can we look forward to the growth of the GreenHubAfrica initiative?  The initiative is quite an iconic one because it is going to get the endorsement of a global ranking organization: The Guinness Book of Records. So, this is something that we have systematically thought about. We have identified the strategic partners that will deliver this. For example, we have an iconic artist in the person of Professor Olu Amoda, who will be involved in the construction of the bin. If you are aware of him, it is his signature work using metal. Because we find that bins are either made of metal or plastic and in this case, it will be metal. We will ensure that we partner with competent professionals who can help us to not just put the initiative on the world stage but also within Lagos State, Nigeria, and Africa. Because nowhere has this record ever been laid in this part of the world.
In what ways do you think GreenHubAfrica can impact the nation? As we are a media platform, we are going to pay a lot of attention to shifting the mindset of people to begin to think and recognize the desperate need to have a relationship with the environment. Because when we have a relationship with the environment is when we can truly begin to take steps to save the environment. That is the general idea of what GreenHubAfrica is about.
Please, can you tell us when the GreenHubAfrica initiative will be launched and what we should look forward to? We will continue to have initiatives running because we know that the platform itself is one that is hungry for content. So we will continue to do roll out all our initiatives. But as we roll them out, we are ramping up to the big launch which will be in 2020 where we are literally going to be unveiling the world's largest bin that has ever collected plastic waste. We are not just doing it because it is newsworthy but we also want to measure the quantity and weight of wasted plastic that we would have saved from going into our drainage systems and the oceans. We know what plastic is doing to the life in the oceans and so we desperately need to do something now.
What advice will you give to Nigerians to encourage the motive of environmental sustainability? The first advice I will give is to join the GreenHubAfrica movement. Primarily because, in order to fill up that iconic bin, we are going to need everyone's plastic bottles. If you have one or ten bottles, please bring it in. Already at DigiBrands, we have about 10,000 bottles. We have started collecting bottles. This is just what we do as a lifestyle. We collect these bottles from home and have been stacking them up. We will roll out a #StopPlasticPollution campaign where we will have people save their plastic bottles for the bin and that in itself is going to create the awareness and buzz required for us to really make history together.
To tackle waste pollution, GreenHubAfrica partnered with the Lagos State Government on International Coastal Cleanup Day and World Cleanup Day to begin the journey towards a plastic-free future.  GreenHubAfrica will continue to roll out remarkable, global and ground-breaking initiatives to increase awareness on environmental sustainability initiatives that cut across Environmental Art & Design, Tree Planting, Recycling, and Green Energy.