World Ozone Day, also known as International Day for the Preservation of the Ozone Layer is proclaimed by the United Nations General Assembly to be celebrated worldwide on September 16.
The ozone layer is a fragile shield of gas that protects the Earth from the harmful portion of the rays of the sun, thus helping preserve life on the planet. The phase-out of controlled uses of ozone depleting substances and the related reductions have not only helped protect the ozone layer for this and future generations, but have also contributed significantly to global efforts to address climate change; protecting human health and ecosystems by limiting the harmful ultraviolet radiation from reaching the earth.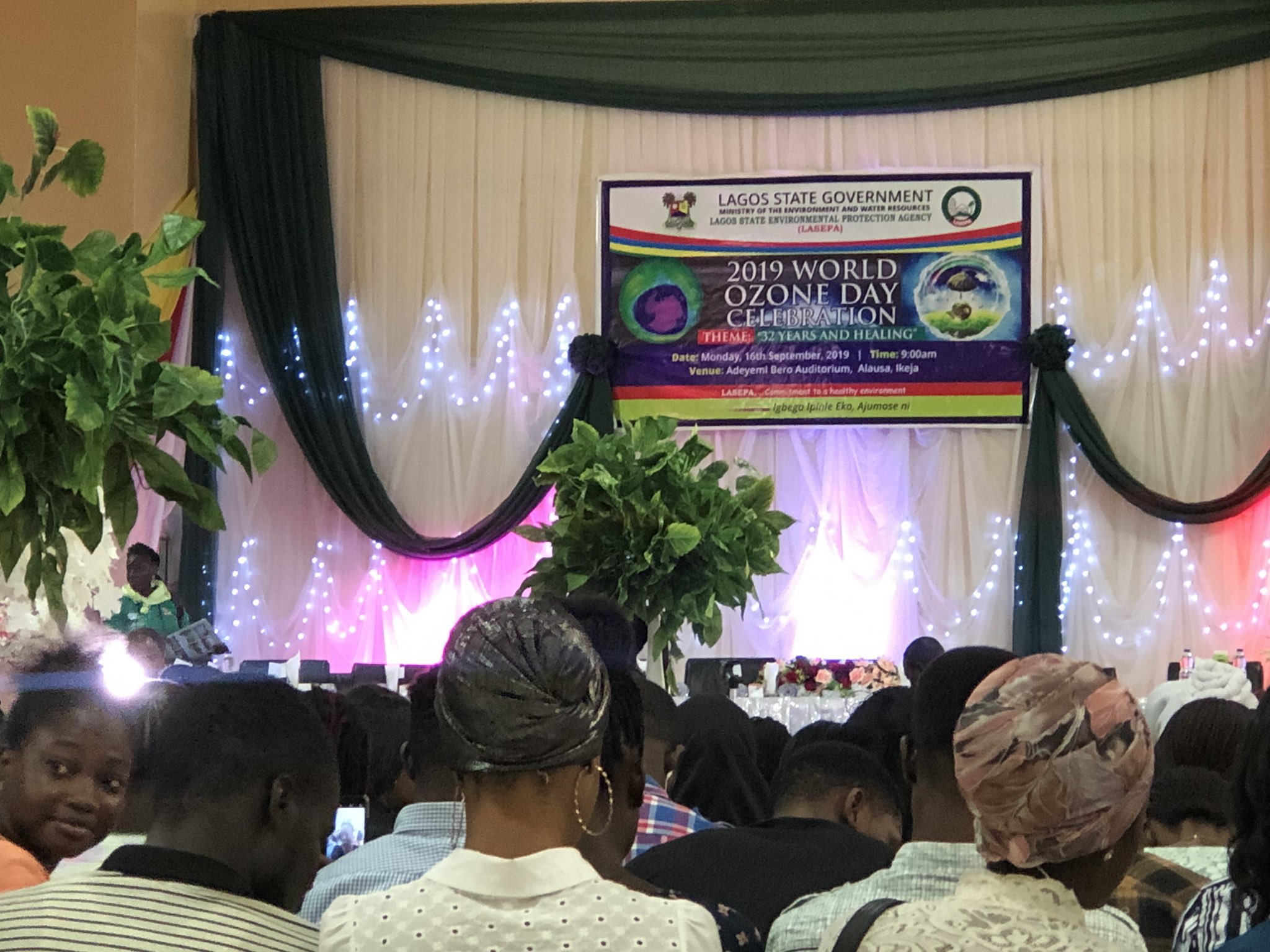 GreenHubAfrica and LASEPA joined the rest of the world to celebrate the global success story; and to advocate for more efforts so as to maintain the progress and ensure safety of our environment to make it habitable for everyone. Mr Henry Bassey, who was present at the celebration held at Adeyemi Bero Auditorium on the 16th September 2019,  shared a presentation on the effects of climate change and invited all lovers of the environment to take actions towards positive change by joining the GreenHubAfrica movement.
The theme for this year, "32 years and healing" celebrates over three decades of remarkable international cooperation to protect the ozone layer and the climate under the Montreal Protocol. It reminds us that we must keep up the momentum to ensure healthy people and a healthy planet.